DELSU Postgraduate Admission 2018/2019 Announced
Applications are invited from suitably qualified candidates for admission into the underlisted Postgraduate programmes leading to the award of Postgraduate Diploma, Professional Masters, Academic Masters and Doctor of Philosophy degrees of the Delta State University, Abraka.
Available Programmes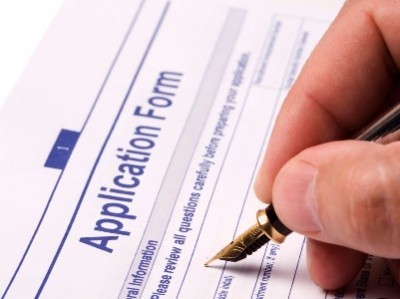 FACULTY / DEPARTMENT
PROGRAMMES
FACULTY OF AGRICULTURE
Agricultural Economics & Agricultural Extension
PGD, M.Sc. & Ph.D.
Animal Science
PGD, M.Sc. & Ph.D.
Fisheries
PGD, M.Sc. & Ph.D
Forestry and Wildlife
PGD, M.Sc. & Ph.D
Agronomy (i) Crops Science (ii) Crop Protection (iii) Soil Science)
PGD, Professional Master, M.Sc. & Ph.D
FACULTY OF ARTS
Fine and Applied Arts:
i. Graphics, Ceramics ii. Sculpture and Textile Design
MFA
Art History
M.A. & Ph.D.
Studio Art: (i) Ceramics ii) Graphics (iii) Sculpture (iv) Painting & Textiles
Ph.D.
History
M.A. & Ph.D.
Music
PGDM; M.A. & Ph.D.
Religious Studies & Philosophy: (i) Old Testament (ii) New Testament (iii)Church History (iv) ATR (v) Christian Theology
M.A. & Ph.D.
Theatre Arts: Theatre Arts
M.A. & Ph.D
Languages & Linguistics: i) French Languages & Linguistics ii) Lit. in French iii) Translation
M.A.
FACULTY OF BASIC MEDICAL SCIENCES
Physiology
M.Sc. & Ph.D.
Anatomy
M.Sc. & Ph.D.
FACULTY OF EDUCATION
Education
PGDE
Educational Administration & Policy Studies
M.Ed. & Ph.D.
Guidance & Counseling / Measurement & Evaluation.
M.Ed. & Ph.D.
Library & Information Science:
PGD, M.Sc. &Ph.D
Science Education (i) Biology (ii) Chemistry (iii) Mathematics
M.Ed.
Social Science Education:
Vocational Education: (i) Agricultural Education (ii) Home Economics
M.Ed. & Ph.D.
Technical & Business Education: (i) Industrial Technology Education
M.Sc. (Ed)
Human Kinetics & Health Education:(i) Human Kinetics Education ii) Exercise Physiology & Sports Science (ii) Sports Management/Health Education
M.Ed. & Ph.D.
Institute of Education
(i) Education
PGDE
(ii) Basic Education
PGDBE
(iii) Educational Management
PGDEM
FACULTY OF LAW
Law
MLD, LL.M. &Ph.D
FACULTY OF MANAGEMENT SCIENCES
Accounting/Banking & Finance
PGDBF & M.Sc.
Business Administration & Marketing
(i) Business Administration
PGD, M.Sc. &Ph.D
(ii) Marketing
PGD, M.Sc.
FACULTY OF SCIENCE
Animal & Environmental Biology:
PGD), M.Sc. &Ph.D
Biochemistry;
M.Sc. & Ph.D
Chemistry: (i) Analytical/Environmental Chemistry (ii) Inorganic Chemistry (iii)Organic Chemistry (iv) Physical Chemistry (v) Industrial Chemistry
M.Sc. & Ph.D.
Geology: (i) Engineering Geology (ii) Environmental Geology (iii) Hydrogeology (iv) Petroleum Geology (v) Mineral Exploration
M.Sc
Mathematics: (i) Mathematics (ii) Industrial Mathematics
M.Sc
Physics: (i) Geophysics (i) Solid State Physics (iii) Radiation & Health Physics (iv) Theoretical Physics
M.Sc. & Ph.D.
Microbiology: (i) Environmental Microbiology (ii) Food and Industrial Microbiology.
M.Sc.
FACULTY OF THE SOCIAL SCIENCES
A. REGULAR PROGRAMMES
Business Administration
M.Sc.
Economics
M.Sc. & Ph.D.
Geography and Regional Planning
M.Sc. & Ph.D.
Mass Communication
M.Sc.
Political Science
M.Sc. & Ph.D.
Sociology
M.Sc. & Ph.D.
B. WEEKEND PROGRAMMES
Business Administration
PGDBA & MBA
Economics
PGDPE & MEPE
Mass Communication:
(i) Post graduate Diploma in Communication Management
PGDCM
(ii) Professional Master Degree in Communication Management
MCM
Sociology: Master in Crime Control
MCC
ADMISSION REQUIREMENTS
(A) General Admission Requirements
i. Candidates for postgraduate studies must have a degree or its equivalent from a Senate-recognized institution. They must have also obtained at least five (5) credit passes including English Language and Mathematics in WASC, NECO, GCE (Ordinary Level), or NABTEB at not more than two sittings. Pass in English or Mathematics is not acceptable. Also, ACE and TC II are not acceptable.
i.(No equivalent to WASC, NECO, GCE or NABTEB). Please note that there will be no waiver for anybody seeking admission into any of the programmes.
ii. A candidate applying for Ph.D. in any programme must have obtained at least a weighted average score of 60% overall or a CGPA of 3.50 in a scale of 5.00 .
iii. Candidates applying for academic Master Degree (M.Sc., M.Ed., M.A. and LL.M.) must be holders of bachelor's degree in the relevant discipline from the Delta State University or any other accredited university with at least "Second Class Honours (Lower Division) degree recognized by Senate
iv. Candidates applying for professional Master Degree must be holders of Bachelor's degree in relevant discipline from Delta State University, Abraka or any other accredited university with at least a Second Class Honours (Lower Division) degree recognized by Senate or a Higher National Diploma with Upper Credit from a Senate-recognized polytechnic.
v. Candidates for Postgraduate Diploma must be holders of a bachelor's degree in the relevant discipline from the Delta State University or any other accredited university with at least a "Third Class Honours" degree or a HND (Lower Credit) recognized by Senate
(B) METHOD OF APPLICATION
Candidates are required to visit www.delsuonline.com and complete the Delta State University, Abraka 2018/2019 PG Admission Form online and to also generate an application virtual pin of N31,000.00 (thirty-one thousand naira) only. Payment should be made at any of the following designated banks: Ecobank, UBA Zenith Bank, Unity Bank and Fidelity Bank.
Note: All applicants must submit photocopies of the following documents:
1. 2 Hard copies of downloaded Application Form
2. Transcript of all previous qualifications obtained
3. WASC; NECO; GCE or NABTEB Certificate (not TC II)
4. NYSC Certificate or Exemption or Exclusion Certificate obtained from NYSC Office only
5. A 3–5 page research proposal indicating area of research interest (for Ph.D. candidates)
6. Candidates are advised to read the instructions on the home page of the Website www.delsuonline.com before completing the Application Form.
Candidates should submit the hard copies of their applications along with other relevant documents at the Postgraduate School Office, Abraka on or before 30th June, 2018.
List of those offered provisional admission into any programme will be published in the Postgraduate School at Abraka Campus. Screening of provisionally admitted candidates and payment of fees will commence immediately thereafter and end on 31st August, 2018.
RECOMMENDED POST FOR YOU
» JAMB shifts 2021 registration deadline, dates for UTME and Mock by 2 weeks
» NECO releases 2020 GCE results
» NABTEB GCE 2021/2022 QUESTION, SOLUTION & EXPO ANSWER
» Neco 2020 English Language Objective, Essay, Oral Questions & Answers Now Available
» NSUK Postgraduate Admission List, 2019/2020 Out
OR
Share this post with your Friends on
« NABTEB Releases Nov/Dec 2017 Exam Results – See Performance Statistics | JAMB: Why some applicants could not write mock UTME – Oloyede »
---
Looking for something? Search below
---
---